Connect with me on social media, or check out my portfolio!
I'm originally from Aberdeen, Scotland, and am now living in sunny Austin, Texas!
Currently, I'm consulting for several Austin based companies, helping them build their digital marketing strategies. I use growth hacking and social selling strategies to plan and execute multi channel marketing campaigns.

How did I get to this point?
I grew up as an unschooler and autodidact, which naturally transitioned into becoming an entrepreneur. When I was 17 I started a small graphic design business. As I learned how to run a business, and find my own prospects, I started helping my clients grown their businesses through the same social media bootstrapping techniques I had used.
Now I'm able to use my hard won experience to help other entrepreneurs build their go to market strategies, fine tune their pitch, hone their copy, and build their social media brand!
Outside of work, I'm and avid historian, reader of stoic philosophy, multi instrumentalist (with a passion for guitar and cello), holistic local food enthusiast, and online gamer!
Interested in more? Feel free to reach out! I'm always happy to have an interesting phone call, or meet up for lunch.
​
Hi, I'm Andrew
What can I do for you?
I'm a Speaker, Marketer, Writer, Techy, Teacher, Designer, and all around Idea guy.
Let's get connected!
Target your LinkedIn profile
With over 500 million members, LinkedIn is the largest, most powerful professional networking tool in your arsenal. Unfortunately, many of those users aren't accessing the full potential of the platform to seek out specific groups of people. At SocialMatters it's our mission to supercharge your sales pipeline or job hunt through LinkedIn. Here are our expert tips to building a targeted LinkedIn profile that works for you!
A few months ago I read a book called The Start-up of You. One the primary takeaways I got from the book was the value of networking. Surrounding yourself with a community of high-quality peers and mentors is the finest way to increase your own value. The book calls this "I to the We". In other words, success depends on your individual capabilities and your network's capability to magnify them.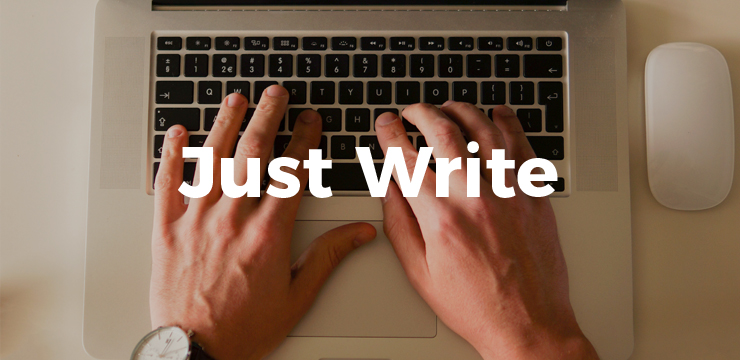 Stop letting resistance kill your dream of writing a book. You can do this thing in your off time, during lunch, or on a coffee break. Don't think about how big the project is, just get writing!