Connect with me on social media, or check out my portfolio!
I'm originally from Aberdeen, Scotland, and am now living in Montgomery, Texas!
Currently, I'm the Social Media Marketing Director for Tranquil Farms, a holistic small farm and agritourism venue located in scenic Montgomery, Texas. At Tranquil Farms, I help maintain our social media pages, write for our website & blog, coordinate events, educate visitors, and generally help with any of the many other projects which are always underway on a farm. Come check out our booth this February at the Mother Earth News Conference!

Since 2011, I have run a freelance Graphic and Web design business. I have been able to work closely with numerous local businesses building branding and marketing strategies.
Educationally, I am a proud un-schooler and self-driven learner. I am now using my passion for being an autodidact by participating in the Praxis program, an intensive apprenticeship where I'm building my business skills through real world experience.
In my free time, I'm an avid historian participating in living history events all over the country, where I get to teach hundreds of people about our nation's past. I'm a multi-instrumentalist who plays an ever growing litany of stringed instruments. I love working on any computer related project I can get my hands on. Finally, I love reviewing and building communities in online video games.
Want something more than just my status? Check out My Story.
​
Hi, I'm Andrew
What can I do for you?
I'm a Speaker, Writer, Techy, Teacher, Designer, and all around Idea guy.
Let's get connected!
Target your LinkedIn profile
With over 500 million members, LinkedIn is the largest, most powerful professional networking tool in your arsenal. Unfortunately, many of those users aren't accessing the full potential of the platform to seek out specific groups of people. At SocialMatters it's our mission to supercharge your sales pipeline or job hunt through LinkedIn. Here are our expert tips to building a targeted LinkedIn profile that works for you!
A few months ago I read a book called The Start-up of You. One the primary takeaways I got from the book was the value of networking. Surrounding yourself with a community of high-quality peers and mentors is the finest way to increase your own value. The book calls this "I to the We". In other words, success depends on your individual capabilities and your network's capability to magnify them.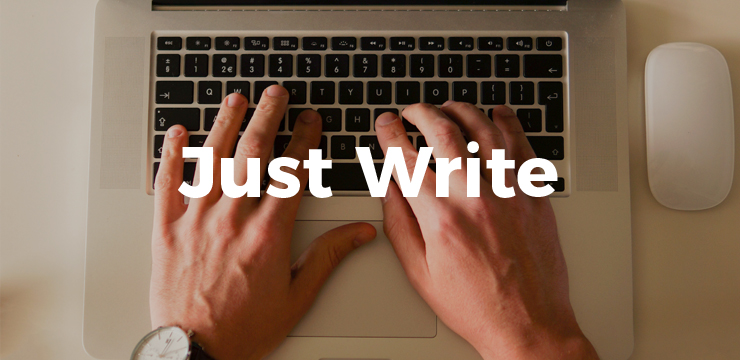 Stop letting resistance kill your dream of writing a book. You can do this thing in your off time, during lunch, or on a coffee break. Don't think about how big the project is, just get writing!