Featured Post
Post Traumatic School Disorder
Why do we do this to our kids? Why do we inflict serious long-lasting psychological harm on many of our students? Is it some kind of educational hazing ritual, because the parent suffered through a bad system (walked to school uphill both ways in the snow) by god so does their child? Or is it simply a widely believed myth that the only way to learn is to submit to years of stress, interrogation, and drudgery...
Target your LinkedIn profile
With over 500 million members, LinkedIn is the largest, most powerful professional networking tool in your arsenal. Unfortunately, many of those users aren't accessing the full potential of the platform to seek out specific groups of people. At SocialMatters it's our mission to supercharge your sales pipeline or job hunt through LinkedIn. Here are our expert tips to building a targeted LinkedIn profile that works for you!
A few months ago I read a book called The Start-up of You. One the primary takeaways I got from the book was the value of networking. Surrounding yourself with a community of high-quality peers and mentors is the finest way to increase your own value. The book calls this "I to the We". In other words, success depends on your individual capabilities and your network's capability to magnify them.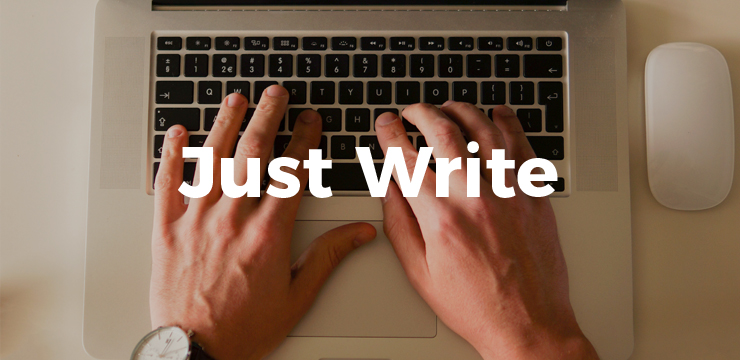 Stop letting resistance kill your dream of writing a book. You can do this thing in your off time, during lunch, or on a coffee break. Don't think about how big the project is, just get writing!
Go out there and be weird! Act strange, and don't give a damn what other people think, in time people will realize how freaking awesome it is to be weird!
If you can't make the situation better, and you haven't really been hurt, then what point would there be in allowing your emotions to affect you? When something seems bad, ask yourself, "Did I die? Am I hurt?" if the answer is no, then dust yourself off and get to work doing what you can to make the situation better.
I'm the only reader I'm really writing for, as long as I like what I've written each day, I'm happy.
You call it procrastinating, I call it thinking!​
"Imagination only comes when you privilege the subconscious, when you make delay and procrastination work for you." - Hilary Mantel
Post Traumatic School Disorder
"Education shall be not only about gaining more knowledge and information but rather be about understanding better the meaning of life." - Anna Barchetti Durisch (Psychologist)
In the modern world, modesty is often used as a justification for diffidence. We like to think we're being humble when we are being modest. In most cases, it simply shows shyness and a lack of self-confidence.

This last weekend, I was so nervous I almost threw up three separate times.